Eminent Personalities
CHATTAMBI SWAMIKAL
Sree Vidyadhiraja Parama Bhattaraka Chattampi Swamikal (1853–1924) was a Hindu sage and social reformer. Swamikal along with his contemporary Nārāyana Guru, strived to reform the heavily ritualistic and caste-ridden Hindu society of the late 19th century Kerala.
Chattampi Swamikal denounced the orthodox interpretation of Hindu texts citing sources from the Vedas. Swamikal also worked for the emancipation of women and encouraged them to come to the forefront of society. He said that the enslavement of women was a manifestation of male arrogance. Swamikal promoted vegetarianism and professed non-violence (Ahimsa). He strongly opposed Christian missionary activities and criticized Christianity. He authored several books on spirituality and the history of language.
Chattampi Swamikal was known by different names throughout his intellectually and spiritually enriched life. The swami's original name was Ayyappan, although he was called Kunjan Pillai and later Shanmukhadasan.
MATA AMRITANANDAMAYI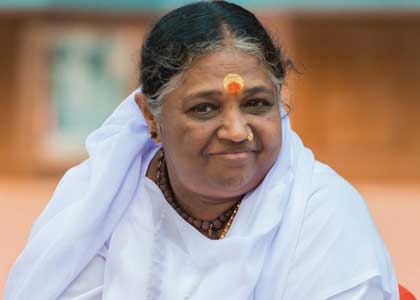 Mata Amritanandamayi Devi was born in Sudhamani Idamannel, September 27, 1953) is a Hindu spiritual leader and teacher, who is revered as a saint by her followers, who also know her as "Amma", "Ammachi" or "Mother". She is widely respected for her humanitarian activities.She is sometimes referred to as "The Hugging Saint".
According to Swami Amritaswarupananda Puri, the Vice-Chairman of the Mata Amritanandamayi Math, "For Amma, removing the sorrows of others is as natural as drying the tears from her own eyes. The happiness of others, this is Amma's happiness. The security of others, this is Amma's security. The rest of others, this is Amma's rest. This is Amma's vision. And it is this vision that Amma's life is dedicated to awakening in mankind."
KAKKANADAN
George Varghese Kakkanadan was born in 1935, commonly known as Kakkanadan, is a Malayalam short story writer and novelist. He is often credited with laying the foundation of modernism in Malayalam literature. He is a recipient of Kendra Sahithya Academy Award.
K.C. KESAVA PILLAI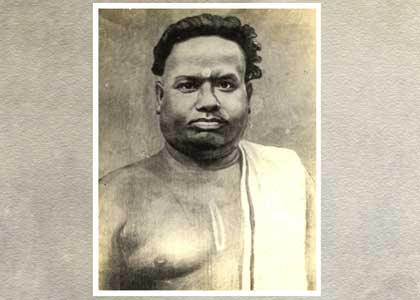 K. C. Kesava Pillai was born in KOTHETHU VEEDU,POZHIKKARA Paravur in Kollam (Quilon) District of Kerala in India in 1868. He had a school education up to the 5th grade and gained a proficiency in music. He watched Kathakali learnt the basics of Kathakali literature, costumes and mudras. Aged 15, he wrote his first attakadha, but was encouraged to learn Sanskrit so that he could correct his work himself and was subsequently taught it by Paravoor V. Kesavan Asan. and grammar by his brother Ennakkattu Rajaraja Varma. Later in his life, in 1896, he had become a teacher in Kollam Malayalam school; within a few years was promoted to the position of Sanskrit Munshi, or the A close associate of Kerala Varma and Rajaraja Varma, K. C. Kesava Pillai died in 1914, aged 46 years. On account of his musical and poetical achievements, he was awarded the title of Sarasa Gayaka Kavimani by Sangeethasahityakovda Kerala Varma Valiya Koyi Thampuran.
O.N.V.KURUP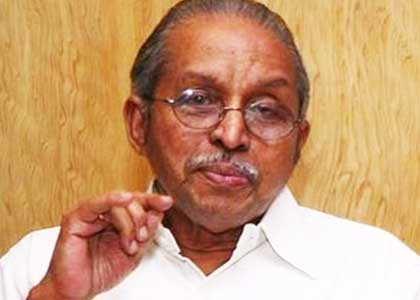 Ottaplakkal Nambiyadikkal Velu Kurup popularly known as O. N. V. Kurup or simply O. N. V., is a Malayalam poet and lyricist from Kerala, India, who won Jnanpith Award,the highest literary award in India for the year 2007. He is acknowledged by the people of Kerala as one of the greatest living poets in India. O. N. V. Kurup is also a lyricist in Malayalam cinema. He received the awards Padma Shri in 1998 and Padma Vibhushan in 2011, the fourth and second highest civilian honours from the Government of India. In 2007 he was bestowed an Honorary Doctorate by University of Kerala, Trivandrum. O. N. V. is known for his leftist leaning. He was the Left Democratic Front (LDF) candidate in the Thiruvananthapuram constituency for the Lok-Sabha elections in 1989.
RESUL POOKUTTY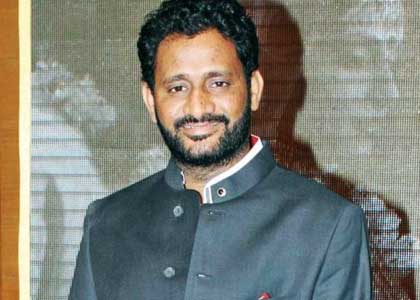 Resul Pookutty wasb born in 1971 is an Indian film sound designer, sound editor and mixer.He, along with Richard Pryke and Ian Tapp won the Academy Award for Best Sound Mixing for the film Slumdog Millionaire. He has worked in Hollywood, Hindi, Tamil and Malayalam films.